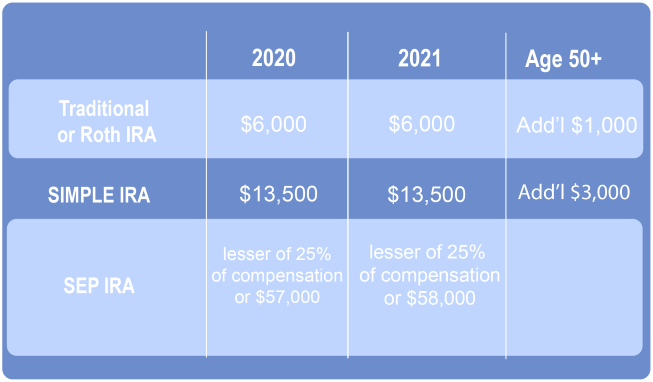 *Some restrictions and limitations may apply; we recommend you review your particular situation with your tax preparer.
Starting in 2020, as long as you are still working, there is no age limit to be able to contribute to a Traditional IRA. The Secure Act, signed into law on December 20, 2019, removed the age limit in which an individual can contribute to an IRA. The top age prior to the law was 70½.
Real financial planning should pay off today.
Not in 10 years time.
Our website is not to be considered an offer or solicitation to buy, or an offer to sell a security, nor an offer of our investment advisory services, to any person in any jurisdiction where such offer, solicitation, purchase or sale would be unlawful. We use reasonable efforts to use information from reliable sources but cannot guarantee its accuracy or completeness. Our advice and services are personalized upon specific needs and circumstances of each individual client; our website is for informational purposes only. Past performance may not be indicative of future results. Certain links, provided for your convenience, may take you to other sites.
All stock price information is provided for informational purposes only, and is not intended for trading purposes. The Biondo Group shall not be liable for any errors or delays in the content, or for any actions taken in reliance thereon.