Have you ever worried about money? Deciding to work with a financial advisor can be beneficial in helping to ease the complexities of managing your finances. Whether you're planning for retirement or looking to fund your child's college education, a personal financial advisor can give you the peace of mind knowing that you have an experienced professional partnering with you in your financial life.  
A customized roadmap from your financial advisor provides the necessary strategies to stay on track to meet both your short-term and long-term financial goals. Furthermore, a comprehensive financial plan can help ensure that both you and your family are protected in the event of financial uncertainty. Keep reading to learn more about hiring a trusted financial advisor. 
What is a
Financial Advisor
& What Do They Do?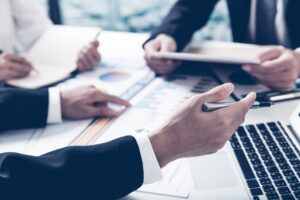 The primary responsibility of a financial advisor is to understand their clients' financial goals and use that understanding to help them develop a plan to reach those goals.
They provide guidance to individuals, organizations, or businesses on a wide range of wealth management services. They may address asset management, wealth accumulation, retirement planning, education funding strategies, wealth protection, estate planning, and more. 
Through personal financial planning, financial advisors provide customized strategies that adapt to the client's financial situation over time, ensuring they stay relevant and on track.
Financial Advisors
Services
Personal financial advisors can offer a wide range of financial products and services that are customized to a client's goals and situation.  Advisors comprehensive financial  guidance can include:
Retirement Planning
Planning and saving are vital in order to feel confident knowing you will have enough income to enjoy and sustain a comfortable lifestyle in retirement. It involves assessing your current and future expenses, understanding your retirement goals, and preparing for any unforeseen financial events to create the right savings plan and investment strategies for you.  A comprehensive retirement plan should address elements such as: 
Retirement savings accounts
Wealth accumulation and distribution
Investments

 

Tax efficiency
Asset protection
Estate planning
Investment Management
Investment Advisors are properly licensed to make investment recommendations, conduct security analysis and focus on wealth accumulation and preservation. The advice and management of a client's assets and investments are tailored to the client's level of comfort with risk and individual circumstances. Their reputation, experience, and knowledge of the market are important qualities to consider.
Education Planning
Through education funding strategies, a personal financial advisor can help you prepare for your child or grandchildren's college education. An educational plan should be conscious of your family's needs and financial situation. But most importantly, an advisor can explain your options to support your loved one's dreams and goals.
Estate & Tax Planning
Estate and tax planning involves complex strategies that a financial advisor will navigate along with legal and accounting professionals. Their advice can help you protect your assets and give you peace of mind knowing your money will go to your intended heirs or charities.
Is a
Financial Advisor
a Fiduciary?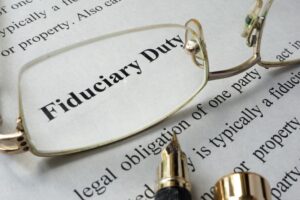 What is a Fiduciary?
The term "fiduciary" can be applied to any relationship that requires trust and means that one party must act in the best interest of another party. Some examples of fiduciaries include trustees, Certified Financial Planners (CFPs), and real estate agents.
Differences Between a
Financial Advisor
and a Fiduciary
It is important to note that financial advisors can be fiduciaries. However, not all of them are. The main difference between them is that a financial advisor that's under fiduciary duty made a pledge. They are legally obligated to make financial recommendations with your best interest in mind. 
A personal financial advisor that is not a fiduciary might put their personal financial benefit before yours. Whereas a fiduciary has to meet fiduciary standards and always put you first.
How to Know if a
Financial Advisor
is a Fiduciary?
It is important to note that financial advisors can be fiduciaries. However, not all of them are. A fiduciary financial advisor is held to higher standards and pledges to make investment decisions with your best interest in mind, while a financial advisor who isn't a fiduciary may recommend products for which they receive a commission or other form of payment. The first step is simply to ask if they are.
Are
Financial Advisors
Fees Tax Deductible?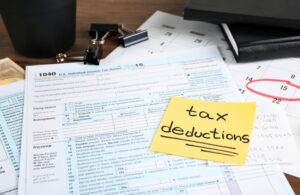 No, after the Tax Cuts and Jobs Act of 2017, financial advisor fees are no longer tax deductible. This change will remain in effect through 2025. Tax code changes in 2025 may result in these fees being tax deductible again.
However, finding an experienced financial advisor for you and your family can help you maximize your tax returns and cash flow. So, even if their fees aren't tax deductible now, hiring a personal financial advisor will help with tax planning.
How Much Does a
Financial Advisor
Cost?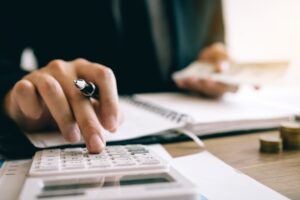 It's a common misconception that financial advisors are only for the rich. There are financial advisors to fit any need and there are also payment structures to fit different budgets. There are several ways that financial advisors can be compensated but the three most common are: 
Fee-Only Advisors
These are registered investment advisors who charge only for their time and advice, and do not receive commissions from the investments they recommend. They may charge a flat fee or take a percentage of the total assets they manage for you. Sometimes these advisors operate on a tiered fee schedule, utilizing breakpoints based on the value of your assets under their management.
Commission-Based Advisors
This pay structure typically applies to an investment advisor or broker who works for a large brokerage firm. The advisor (and thus the firm) earns a commission each time a client makes an investment transaction. The more transactions the advisor conducts for his clients, the more earnings he receives.
Fee-Based Advisors
These advisors typically charge you a fee for their advice as well as receive commissions for the products they select to implement that advice. Their fees may be lower than fee-only advisors because they are recouping some of the difference in the commissions and incentives they receive from product sales.
Do I Need a
Financial Advisor
?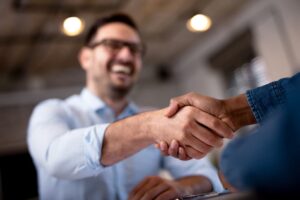 While financial planning can be beneficial at any stage of your life, there are certain situations where hiring a financial advisor can be valuable. These include:
If you're not sure if you've saved enough for retirement: There are several savings vehicles a financial advisor can utilize for retirement planning

 

to help ensure you have enough to cover your expenses. It's never too late to get started.
If you received an inheritance: Working with a

financial advisor

can help you plan how to invest, manage and advise on tax efficiency strategies to protect your inheritance.

 
If you are recently married: For newly married couples, it can be beneficial to have an unbiased professional to help facilitate the money talk of combining finances. Furthermore,

financial planning

 

is a good option for short and long-term goals such as buying a house, or having children.
If you got divorced or lost a spouse: Financial advice in the case of a divorce or losing a spouse helps you navigate the new financial situation as a single person. It prioritizes planning for new short and long-term goals and taking care of those who depend on you.
If you recently had a child: When you have children, there are new concerns for your family. A

financial advisor

can advise on

life insurance

options to provide for your loved ones, maintaining emergency funds, and getting started on

education planning

for future tuition bills.
If you need support managing your finances: In general, financial professionals can help make wealth management a lot easier.

 
How to Choose a
Financial Advisor
?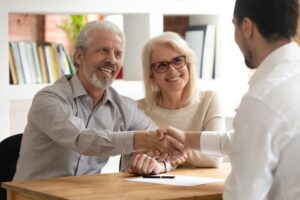 Working with a financial advisor is an important decision and it should be given careful consideration. Although many can help you prepare for the future and reach your goals, the advisor-client relationship is built on trust and you should look to find someone that makes you feel confident and comfortable. This is why you should consider the following factors when choosing an advisor:
1. Determine Which Financial Services You Need
To find the best financial advisor for your situation, you need to know what advice you need and the type of services you want provided. Do you need financial planning or just investment management?  Do you like the idea of a small boutique firm or a large one?
Do you know if you've saved enough for retirement? Are you retiring soon? Do you have children and need to set up an educational savings account? Firms such as Biondo Investment Advisors can help you connect with a financial advisor that provides an array of financial services.
2. Research Your Options
There are different financial advice options available in the market today and each type handles the financial process in a different way. Understanding their pros and cons can help you decide which option is most suitable for your financial situation. 
Robo-Advisors: With a robo-advisor, you'll typically complete a questionnaire that provides insight into your financial tendencies, such as your risk tolerance and long-term goals. The robo-advisor will use this information to automatically manage your investments based on an algorithm. The benefit is the ease of starting and managing an account that is all online and easily accessible at any time of the day.
Traditional advisors: This option is perfect for those who seek long-term financial coaching with a plan that encompasses a broad range of financial services.

 

Your advisor works with you to develop the plan and map out the steps needed to help you reach your goals. This is the more specialized option.
3. Research Your Advisor
You should complete some due diligence before deciding to work with a financial advisor. You can verify their credentials and complaint history by checking their records with BrokerCheck or other membership organizations with which the advisor is associated. Also, you can review an advisor's website or LinkedIn profile to learn more about their background, the team they work with and their firm.
How to Find a
Financial Advisor
?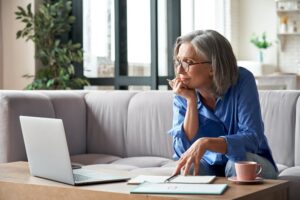 There are several tools and sources you can use to find a financial advisor.
These include:
Recommendations: People who seek wealth management advice usually know people in their close circle who use the service. A referral from family, friends, and colleagues is usually the most reliable and insightful way to find an advisor.

 
Search engines: An easy Google search such as "a trusted

financial advisor

in New Jersey or Pennsylvania" can yield many returns. You can also use financial advisor search engines to input specific criteria about the type of advisor you are looking for or their level of expertise rather than just location.

 
What to Ask a
Financial Advisor
?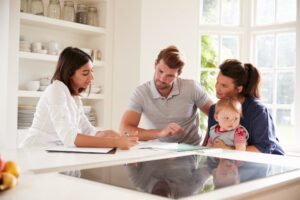 Before hiring a new financial or investment advisor, there are a few things you may want to know. Here are five questions to ask your potential advisor before you hire them:
1. Are You A Fuduciary?
Remember not all financial advisors are necessarily fiduciaries. And although the trustworthiness and reputation of the advisor doesn't depend on it, it is always good to know. If you hire a fiduciary as an advisor, you know they are legally obligated to put you first.
2. How Do You Receive Compensation?
It is also important to understand how your potential advisor gets paid. Are they fee-only, commission-based, or fee-based?
3. What Financial Services Do You Provide?
The most important thing is knowing the advisor will actually be able to help you reach your goals. This means that if you're interested in retirement planning, make sure the advisor actually provides the services. And most importantly, ensure they have experience and knowledge to back up their service.
4. How Will You Monitor My Financial Plan?
Monitoring your financial plan is key to ensuring it helps you meet your goals. It is important you understand how your advisor will track your success or how close you are to reaching your goals. This can also help ensure your advisor will make changes to the plan when necessary.
5. How Will Our Relationship Work?
Will your advisor reach out to you monthly, quarterly, or how often? The frequency of communication must meet your needs. If you feel you should meet with your advisor more often, be sure to voice it out. 
The Bottom Line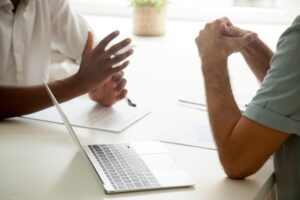 The plain truth is that too few people plan their finances, and lack the time, the expertise and the inclination to fly solo on personal finance. Working with a financial advisor is the first step in preparing for your future, setting financial goals, and understanding the options you have towards reaching them. Finding the right financial advisor means you have a partner to help lead you to better decision-making in your financial life.
At Biondo Investment Advisors, you can find an experienced financial advisor with offices located in New Jersey and Pennsylvania. We offer a wide range of financial services to fit your needs. Our wealth management team provides comprehensive and personalized financial planning that adapts to your needs and the ever-changing market. Find your wealth advisor today and take the first step toward reaching your goals.