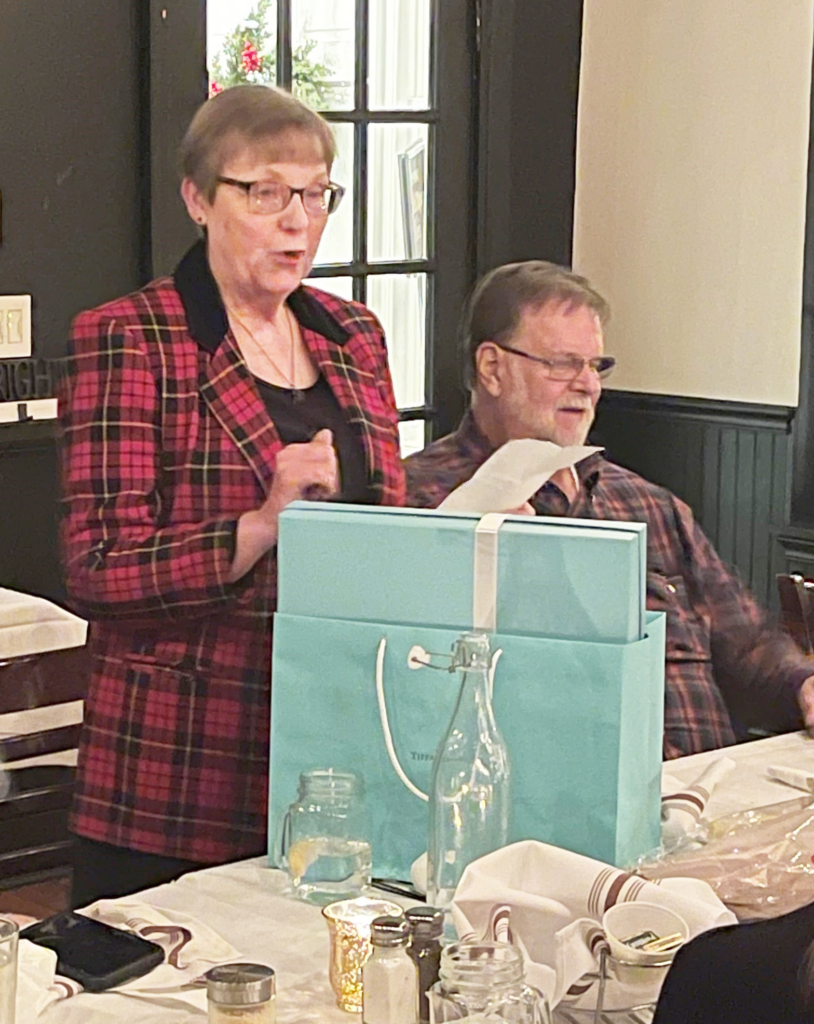 Nancy Conklin Retires
After 17 years of loyalty, dedication and commitment to Biondo Investment Advisors LLC, Nancy Conklin ended 2022 with her retirement! She has been an integral member of our Team and we are all grateful for the comradery, and friendships built throughout those years.  How fortunate are we all to have had a colleague that it makes it so bittersweet to say, "so long," to!
Thank you, Nancy for the service, smiles, laughs and everlasting memories.
We know you all join us in wishing Nancy a very healthy, happy and enjoyable retirement as she starts this new chapter in life with her family.
A Warm Welcome To Our Newest Team Member, Dina!
We would like to formally introduce Dina Van Auken, for those of you who have not yet had the pleasure of speaking with or meeting her.
Dina joined Biondo Investment Advisors in October 2022 as Administrative Associate. She enjoys being part of a firm that is focused on nurturing client goals and relationships, as well as having the opportunity to promote an encouraging work environment.
She is responsible for welcoming clients and guests, answering and directing calls, maintaining schedules and calendars, and many other administrative office duties.
Dina's extensive experience in varied administrative positions over the years has honed her organizational and communication skills that translate well in her current role.
In her spare time, as a native of the Milford area, Dina enjoys having as much time as possible outdoors, gardening, hiking, and kayaking. She also delights in spending time with family, especially her two adult children, when they are visiting at home.

Congratulations Sharon!
Please join us in congratulating Sharon Smith on her promotion to Director of Administration and Finance.
Sharon joined the firm in August 2020 as an Administrative Associate. She successfully handled many administrative office duties and helped to maintain organization within the firm, while demonstrating great professionalism and initiative.
We thank Sharon for her dedication and commitment to our firm, and proudly acknowledge this professional achievement.